SISTER WIVES
Happy Anniversary! Christine celebrated her 1-month wedding anniversary with David in a extremely romantic IG post
Christine Brown celebrated her one-month wedding anniversary with David Woolley in a very romantic Instagram post .
CHRISTINE Brown has showed off her stunning weight loss while vacationing with her husband, David Woolley.
Christine Brown celebrated her one-month wedding anniversary with David Woolley in a very romantic Instagram post .
The couple tied the knot on October 7, 2023, in an outdoor ceremony at the Red Cliffs Lodge in Moab, Utah 1. Christine wore a Boda Bridal gown, while David opted for a black suit, shirt, and tie 1. The wedding was attended by more than 300 friends and family members, including fellow "Sister Wives" star Janelle Brown.
In her latest Instagram post, Christine expressed her gratitude for being "surrounded by so much love" during her wedding. The post features a photo of the newlyweds holding hands and gazing into each other's eyes. The couple got engaged in April 2023 after meeting on a dating app.
The newlyweds have been enjoying each other's company while enjoying their second honeymoon on a cruise.
However, fans had their jaws on the floor once they saw the Sister Wives star's green gown.
Christine flaunted her slim figure in the one-shoulder sparkly ensemble with her hubby – who wore a matching green button-up shirt.
In the snap posted on David's Instagram, the adorable couple posed for the photo while he kissed the side of her forehead.
Meanwhile, Christine was all smiles.
He captioned his photos with: "Holy Hell! My wife is smokin! Having a blast on a cruise with her. I'm teaching her how to let loose! #vacation #cruise #smokin #mywife #queen."
'NEVER BEEN THIS HAPPY'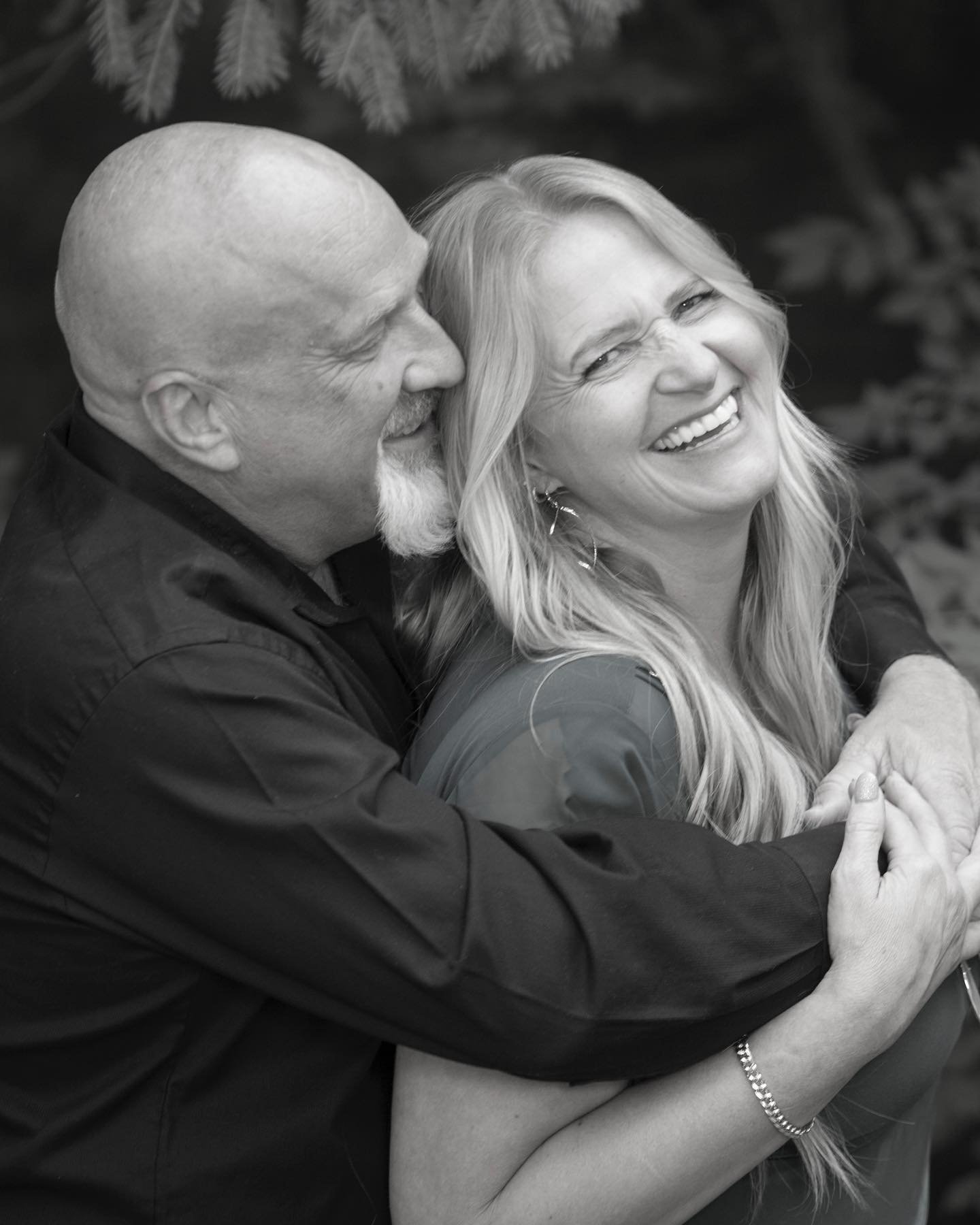 A fan of the TLC star shared a screenshot on a popular Sister Wives internet forum.
"I've never been this happy for a stranger to be getting it on with a bald man with tattoos," they said.
Other fans were quick to comment.
❤️? you look so fantastic and happy ❤️ you deserve this new life! Let them sit in their own misery, after all they caused it!
"Christine looks happy and beautiful," one added. "Love that Christine and her man are color coordinated, lol!"
A second wrote: "She's like aging backwards from freedom and joy! She looks like her daughters!"
"It's amazing how unstressed she looks! Love this for her," a third commented.
A fourth said: "I believe this guy will make the rest of Christine's life amazingly happy. This is absolutely what she deserves."
We wish the happy couple all the best in their new life together!