90 Day Fiance
AM Police investigate disappearance of North American who married Brazilian woman during reality show
Firefighters searched for the tourist on an island in the Amazon, where he sent a location before disappearing.
---
The Civil Police of Amazonas is investigating the disappearance of the American Paul Staehle, married to an Amazonian woman he met during the reality show "90 Day Fiancé". On Sunday (3), firefighters searched for the tourist on an island in the Amazon, where he sent a location before disappearing.
On Friday (1st), Edna Staehle, mother of the tourist, told the American website TMZ that Paul had been traveling in Brazil since the end of July. However, on Thursday (31), he sent messages to his family, asking for help and informing him that he was lost in the Amazon.
The tourist's disappearance was registered at the Police Station Specialized in Crimes Against Tourists (DECCT), located in Manaus, on Saturday (2). "Investigations were initiated to determine the circumstances of the incident," said the Civil Police of Amazonas.
The police did not give details of the disappearance or confirm whether the American disappeared in Amazonian territory.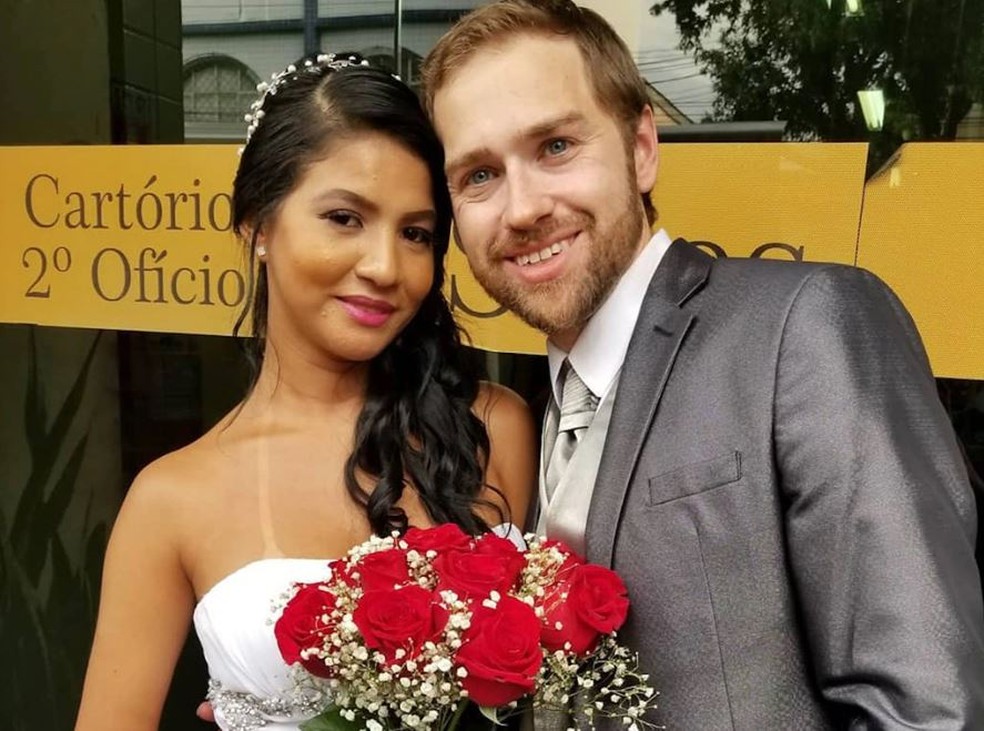 Paul Staehle and Karine Martins getting married. — Photo: Disclosure/Social media
This Monday (4), the Amazonas Fire Department reported that it was called by the police on Saturday, around 9:30 pm, as a friend of Paul received information about the tourist's alleged location.
"At the time, the tourist had sent a location to the cell phone of a friend, who contacted the Civil Police reporting his disappearance," said the Fire Department.
According to the Fire Department, the location indicated that the man was on a small island in the Rio Negro.
On Sunday morning (3), firefighters specializing in search and rescue in a jungle environment were sent to the location.
"The firefighters searched the entire length of the small island, and the tourist was not located. However, the teams are ready to proceed, in case of new evidence", said the Fire Department.
Paul participated in the American reality show "90 Dias para Casar", where he met 27-year-old Karine Martins from Amazonas. At the time, he traveled to Manaus to meet his wife's family, who is from Tonantins, in the interior of Amazonas.
They got married in November 2017. Today, the couple are the parents of two children.
At the time, the program showed the story of the couple, who met online. To communicate, the two used an online translator.
Despite their differences, Paul and Karine got married and the Amazon native moved to the United States to live with her husband.