90 Day Fiance
90 Day Fiancé: Before The 90 Days: 8 Villains Ranked
90 Day Fiancé: Before The 90 Days season 6 has been one of the messiest seasons yet. It has introduced many villains who will always be memorable.
 David and Sheila were the least villainous couple of 90 Day Fiancé: Before the 90 Days season 6, showcasing a sweet and real love story.
 The season featured minor villains like Violet, Donnell, Nicola, Statler, and Amanda who displayed problematic behavior in their relationships.
 Jasmine was one of the major villains of the season, exhibiting demanding and erratic behavior, including cheating on her partner and expecting financial support.
90 Day Fiancé: Before the 90 Days season 6 shaped out to be a dramatic season, with many cast members showing their worst sides on camera. The recent season featured the largest cast yet, as a total of eight international couples shared their romances with the 90 Day Fiancé franchise. While many cast members misbehaved, several Before the 90 Days season 6 cast members became major villains, while others will be remembered as minor franchise villains.
90 Day Fiancé: Before the 90 Days season 6 featured seven new couples and returning season 5 couple Jasmine Pineda and Gino Palazzolo. The season was one of the messiest and most dramatic yet, though one couple managed to pull ahead and were worth rooting for. David Dangerfield and Sheila Mangubat were the least villainous couple of the season. Though they have some issues to work through, the American man and the single mom revealed a sweet and real love that will hopefully result in a happy marriage. Unfortunately, the same cannot be said for their fellow cast members.
8

Carmella's Catfish
One of the most frustrating plot lines during Before the 90 Days season 6 occurred between American Tyray Lemar Mollett and mysterious woman Carmella. It was quickly revealed that Tyray was not speaking to a gorgeous woman from Barbados named Carmella but was being catfished by someone named Christian. While the real Carmella turned out to be a sweet woman who met with Tyray for closure, the person who catfished Tyray is clearly someone who is villainous. The individual who duped Tyray toyed with his emotions for years for financial gain.
7

Violet
Violet established herself as a minor villain during Before the 90 Days season 6 due to her relationship with Donnell Riley. Violet showed herself to have a mean streak, as she was very hot and cold with Riley during his trip to Vietnam. Violet was rather demanding and controversially made Riley feel out of place when she called him ugly, though she later claimed she was joking. Furthermore, Violet stirred up drama when she told Riley she was pregnant towards the end of the season, which might have been a lie. Violet even went as far as to harass Riley's elderly father during one of their arguments.
Like Violet, Riley also came across as a minor Before the 90 Days season 6 villain. Riley has a lot of baggage and emotional issues that he needs to unpack, as he has many trust issues due to numerous failed relationships. This led to Riley being a frustrating partner to Violet, as he struggles to express his feelings and communicate. Riley overstepped his boundaries when he had his friend call Violet and accuse her of being a liar. Unfortunately, Riley's trust issues prevent him from being in a healthy relationship.
5

Nicola Kanaan
Nicola Kanaan was one foreign cast member on Before the 90 Days season 6 who acted out. Nicola is dating American woman Meisha Johnson, who came to Israel to meet him for the first time. As the final minor villain of the season, Nicola didn't commit any major crimes. However, he was rather rude and dismissive to his partner. Nicola dropped lines, such as "You're most cute when you're mute." Meanwhile, he refused to talk through problems with Meisha. This left Meisha feeling invalidated and frustrated. Furthermore, Nicola hid Meisha from his family for years, even though they ended up being accepting of her.
4

Statler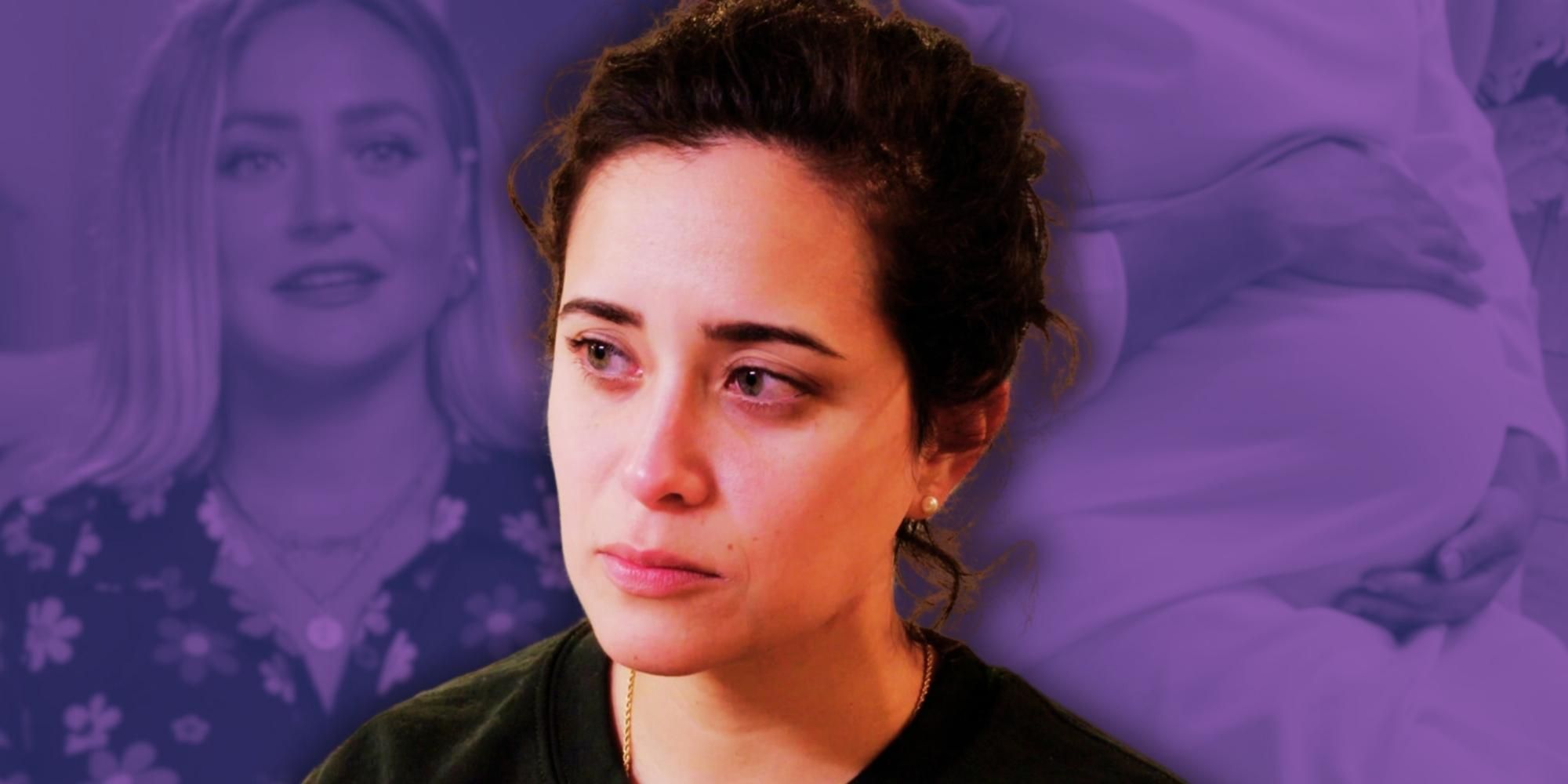 Grace "Statler" Reilly has earned one of the most controversial receptions from 90 Day Fiancé franchise fans. The girlfriend of British woman Dempsey Wilkinson has created buzz from the start, as Statler came across as crass and sex-crazed. She boasted about her many conquests, even in front of Dempsey's friends and family. While Statler came across as charming, at times, she often ruined moments with her vulgarity. Meanwhile, she ignored many of Dempsey's boundaries and love-bombed her. This resulted in Statler convincing Dempsey to let her move to the UK despite Dempsey's hesitation.
3

Jasmine Pineda

Jasmine is one of the major villains of the season, as was on her worst behavior during Before the 90 Days season 6. The Panama native dropped any charm she previously had, as she instead was hysterical and demanding for the entire season. First, Jasmine demanded that Gino move her into a $3,000-a-month building that was secretly where her ex lived. Jasmine later revealed that she cheated on Gino with her ex before claiming she lied. Jasmine's increasingly erratic behavior, as well as her insistence that Gino spent money on her, has only led to more gold digger accusations. Meanwhile, Gino appears unhappy in his relationship.
2

Christian Allgood
Christian Allgood embarked on his first relationship with a trans woman when he went to the UK to meet model Cleo Corraine during Before the 90 Days. Unfortunately, Christian chose to carry prejudice from his family and friends with him. This made his initial meeting with Cleo awkward, as he felt uncomfortable being with a trans woman. Later, there was a discrepancy over whether or not the couple slept together and if Christian was trying to hide what happened.
Christian came across as rather creepy, as he constantly chatted up with other women in front of Cleo. He was not sensitive to Cleo being autistic, as he consistently put her in situations that made her feel uncomfortable. Though Christian insists that he's simply a friendly guy, he didn't paint a good picture of himself during the season.
1

Amanda Wilhelm
Overall, newcomer Amanda Wilhelm might be the biggest villain to appear on 90 Day Fiancé: Before the 90 Days season 6. The widow started talking to Romanian social media star Razvan Ciocoi weeks after losing her husband Jason to cancer. Amanda came across as immature and not ready to jump into something serious. On the other hand, Razvan was consistently patient and kind to Amanda as he tried to work things out.
For the first portion of her trip, Amanda treated Razvan with contempt and even made him cry several times due to her cruelty. However, when she sensed that he was going to break up with her, she started to lovebomb him. This resulted in Amanda convincing Razvan to take her back, even though she spent weeks comparing him to her ex and making him feel bad.