SISTER WIVES
'Sister Wives': Gwendlyn Brown Reveals That Kody and Christine Brown Were Equally Horrible During the Divorce Process
Gwendlyn Brown is spilling the Brown family tea on Patreon. Gwen revealed that both Kody and Christine behaved terribly during the divorce proceedings.
Christine Brown may have emerged from her divorce as a fan favorite among Sister Wives fans, but at least one Brown family member is calling her out. In a recent Patreon upload, Gwendlyn Brown revealed that both Kody Brown and Christine Brown behaved terribly as they worked to disentangle themselves from each other. The couple announced their spiritual divorce in November 2021, but the lead-up to that announcement stretched out for months. Christine and Kody's off-screen behavior, according to Gwendlyn, was awful.
Gwendlyn Brown says Kody and Christine Brown are both "acting" in season 18
While Christine Brown has emerged as a "hero" to Sister Wives fans for leaving Kody and throwing shade for two full seasons, Gwendlyn Brown has more insight into what really happened within the family during the divorce. In a Patreon upload, Gwendlyn noted that while Kody has been awful on camera, her mother had been equally terribly during the separation.
She went on to say that she thinks Kody decided to lean into the "villain" narrative created by the Sister Wives editing team, while Christine maintains that she's done "nothing wrong" in the relationship. While fans agree with Christine, for the most part, Gwen indicates that the situation is more nuanced than that. She explained that Kody and Christine spent hours "acting" in their respective roles for the show.
Gwendlyn Brown revealed she was angry with both of her parents during the divorce
While Gwen opted not to delve into what went on off-camera, she did say that she doesn't think her father intentionally tried to punish the children he shares with his estranged wife. Instead, Gwen claims, he didn't see his younger children largely because they spent the bulk of their time with Christine, and he felt unwelcome around her.
She also answered a fan question about whether she was angry with her mother because of Kody's behavior. Gwen set the record straight and said she was angry with both of her parents for how they treated the kids during the divorce. She indicated that Kody and Christine had been "terrible" to be around while they were divorcing.
Where does Gwendlyn Brown live now?
Following her divorce from Kody Brown, Christine Brown moved back to the Salt Lake City, Utah, area. The family had lived in the area for several years before Sister Wives began. So, did Gwendlyn Brown follow her mom to Utah?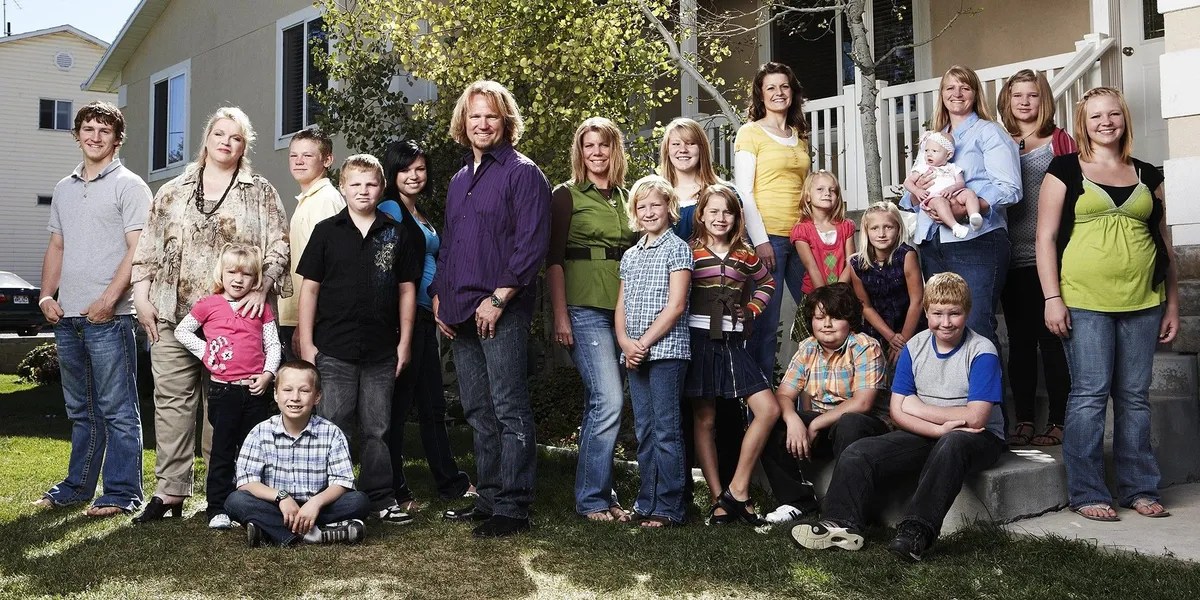 No, by the time Christine decided to move states, Gwen was already an established college student. She remained back in Flagstaff. Gwendlyn is one of several Brown kids who have opted to set down roots in Arizona. However, she is the only one of Christine and Kody's shared children who still call the state home. Truely Brown, Christine's youngest child, moved with her when she initially left Kody. Christine maintains primary custody of the tween. Ysabel Brown, who spent some time in North Carolina, now attends the University of Utah. Mykelti Padron, Aspyn Thompson, and Paedon Brown did not move with the family to Flagstaff in 2018. They all also reside in Utah.