SISTER WIVES
Robyn & Kody Responsible For Aurora's Panic Attacks?
Apart from Kody and his wives, the Sister Wives fans keep up to date with their kids' lives as well. As a result, they always discuss the plural family as they eagerly wait for a new season. Hence, some viewers took to social media to wonder what causes Robyn & Kody's oldest daughter Aurora's panic attacks. In fact, this issue has been a regular part of the reality show. Keep reading to know the full story.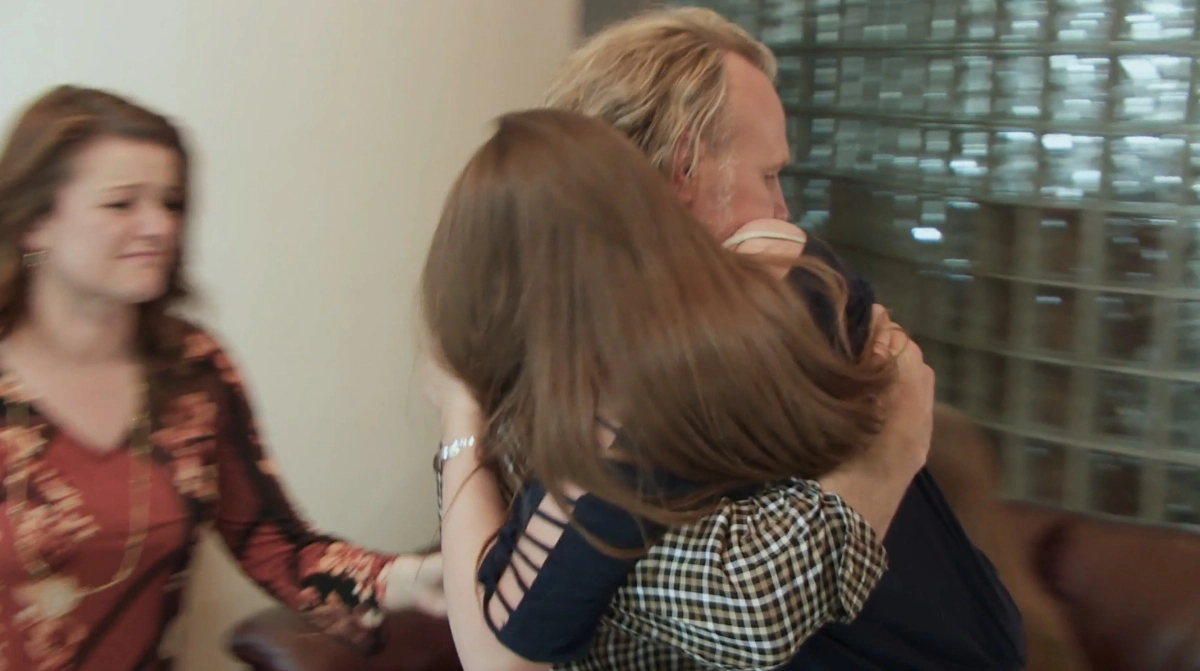 Sister Wives: Kody & Robyn Ignore Aurora's Feelings? Leads To Panic Attacks
Aurora Brown is one of Kody and Robyn Brown's eldest daughters. Her battle with panic attacks comes on the show often. However, no one ever discusses the past behind it or what one trauma led to this pattern. Hence, Sister Wives fans from Reddit took to discussing this matter. Aurora is biologically Robyn's daughter with her previous marriage to David Jessop. Hence, she moved to the TV couple's place. This happened after the family patriarch adopted her and two of her other siblings, i.e., Dayton and Breanna.
Therefore, fans believe getting accustomed to a new city and school must have triggered the famous daughter. Moreover, people think that Kody Brown has often been neglectful of his daughter's mental health. That's because he talked about not wanting to hear anything panic or anxiety-related due to the moving process. Then, her mother, Robyn Brown, has quite a reputation of being very emotional. Hence, Redditors think it's possible she fed off of her mother's negative energy without realizing it.
Later on, some other fans began to claim that Aurora had to take on lots of duties and care for her younger siblings. Additionally, she must be doing this from a young age. In fact, such things are quite common in big families with multiple kids. Thus, this could also be one of the possible reasons for the cast member's panic attacks. That's because focusing on her own teenage problems while looking after her siblings might be stressing her own. Hence she probably reached a breaking point and began having these attacks. However, these were all theories on the internet. Well, no cast member has directly opened up about the reason behind this so far.
Sister Wives: Christine Shades Robyn's Parenting Skills?
Christine randomly took to her Instagram to share a profound thought she had about parenting. It happened when she took her young daughter Truely to watch a movie. Apparently, the duo was late, and the mother began to panic. She sensed her child feels worried too after looking at her mother. Hence, the star calmed herself down. Then, assured her daughter there was no rush, and they patiently reached the theatre to have a fun day out.