SISTER WIVES
Christine Brown Shades Ex Kody's 'Requirements' As She Praises Fiancé
"I love being loved for just being who I am," wrote Christine, who split from Kody in November 2021 after 27 years together.
Sister Wives star Christine Brown is throwing shade at her ex-husband, Kody Brown.
On Sunday, the reality star took to Instagram to praise her fiancé, David Woodley, while also taking the opportunity to slam her ex and the infamous "special requirements" he had for her during their marriage.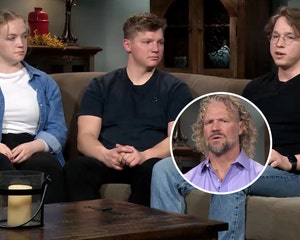 TLC
Kody Brown's Kids Speak Out on Estrangement, Say They Feel 'Absolutely Neglected' on Sister Wives
VIEW STORY
"It's really nice to be with someone who doesn't have any 'special requirements' before we get married," Christine, 51, captioned two sweet photos of herself and Daivd together. "I love being loved for just being who I am. I Love you @david__woolley! #marriage #soulmates #loveofmylife #blessed."
Christine and Kody announced they were parting ways after 27 years together in November 2021. The pair are parents to seven children: Aspyn, Mykelti, Paedon, Gwendlyn, Ysabel and Truely.
"After more than 25 years together, Kody and I have grown apart and I have made the difficult decision to leave," she revealed on Instagram at the time. "We will continue to be a strong presence in each other's lives as we parent our beautiful children and support our wonderful family. At this time, we ask for your grace and kindness as we navigate through this stage within our family."
Kody is known to have "special requirements" for his wives: Robyn Brown and now-exes Christine, Meri, and Janelle Brown. The "requirements" include modest clothing and limited alcohol. He also placed restrictions on the family during Covid lockdown.
Another of Kody's "requirements" includes "sacred loneliness," in which the wives are required to spend time alone away from Kody.
The topic was brought up on Sunday's episode of Sister Wives. During the episode, which was shot last December, the families were split for holiday celebrations. Robyn and Meri spent Christmas Eve with Kody, while Christine joined them the next day. Meanwhile, Janelle celebrated the holiday with her and Kody's kids and not the rest of the family.
During Sunday's episode, Christine brought up Kody's "sacred loneliness" requirement.
"Sacred loneliness? Like you're supposed to honor the fact that you're lonely?" she joked.
Kodi, meanwhile, shared that only Christine and Janelle had to meet "special requirements" before they were welcomed into the family.
"I courted Meri and I courted Robyn. But Christine and Janelle both asked if they could be in the family," he claimed. "With that ask, I had some special requirements I wanted them to meet in order to come into the family. Mainly, that was there will be other wives, you have to be committed to me."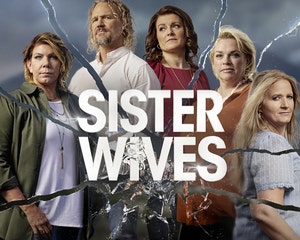 One of Kody Brown's Wives Says He 'Regrets' Marrying Two of Them — As He Claims He 'Hates' His Life
VIEW STORY
"It's improper for men to be out chasing wives. It's generally, a woman approaches a family and says, I feel like I have a spiritual revelation that maybe I belong in your family," conceded Janelle. She then added, "He now keeps saying Christine and I asked to be in the family and Robyn was invited. Somehow, because Christine and I asked, we deserve less? It wasn't like we were begging to be in the family. We simply asked, there was a courtship and we got married."
Kody married his first wife Meri in 1990, before Janelle joined the family with a spiritual marriage in 1993. Christine was next, spiritually marrying into the family in 1994, before Robyn did the same in 2010. Kody then divorced Meri so he could legally marry Robyn in 2014.
Christine is out of the picture, while Meri and Kody announced in January that they had "permanently [terminated] our marriage relationship." He's also "separated" from Janelle.
Meanwhile, following her split from Kody, Christine moved on with David, and revealed their engagement in April. The two had reportedly been dating for less than a year.
"David treats me like a queen and tells me I'm beautiful everyday," she told Us Weekly. "I've never been in love like this before and the world seems like a brighter place with him in it. I'm so excited for the wonderful adventure we are going to embark on for the rest of our lives."