90 Day Fiance
90 Day Fiance: Gino And Jasmine Clash Over Wedding Plans!
90 Day Fiance: Before the 90 Days spoilers reveal that Gino Palazzolo and Jasmine Pineda face challenges. And though Jasmine did receive approval for her K-1 visa, season 10 spoilers reveal that the new resident of Michigan still doesn't seem quite certain about her future with Gino.
Find out what the engaged duo just shared. And keep reading to learn more about season 10.
 90 Day Fiancé Spoilers – Jasmine  Pineda 'Got Insane'
The good news about Jasmine Pineda: Life never feels boring around her. But the bad news: The 90 Day Fiance star admits that she can go "crazy" sometimes. And spoilers for season 10 of 90 Day Fiance reveal Jasmine going wild when she finds a lip gloss in Gino Palazzolo's SUV. Talking to E News, Jasmine joked, "Oh my goodness, girl, get the popcorn."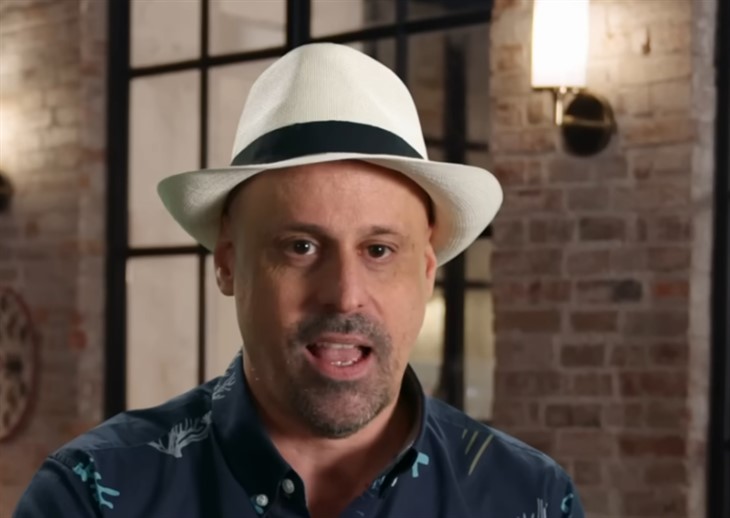 And the 37-year-old reality TV star admitted, "I have a very strong personality and I was in shock. I was not expecting that. It took me by surprise and I reacted in the most emotional, crazy way." And though she confesses that she "got insane," even Gino's explanation didn't help.
The 53-year-old shared, "I'm not very shocked that she found something underneath the seat, to be honest, because I've had that car for a good eight years or so." But Jasmine declared, "All I can say is that I'm glad that it happened in front of cameras because now people are going to see that Gino is not the angel everyone thinks he is."
And she clearly suspected something. Repeating that Gino is "truly not" an angel, Jasmine revealed why she got suspicious about the lip gloss. "And the lip gloss was fresh, so it was not from eight years ago," she added.
The truth comes out about the alleged video of Jasmine with her ex. ? Don't miss the #90DayFiance: Before the 90 Days Tell All, Sunday at 8/7c! pic.twitter.com/G4BfbMcD8H

— 90DayFiance (@90DayFiance) September 23, 2023
 90 Day Fiancé Spoilers – Jasmine Pineda And Gino Palazzolo Clash
But beyond arguing over lip gloss, the two need to marry within 90 days of Jasmine's arrival to the United States. And she admits that amid their "planning phase," they realize they don't agree. "What he wants, it's something absolutely different from what I want," confesses Jasmine. "And that's the struggle at the moment."
For instance, Gino wanted to celebrate in Michigan with his family at his wedding. But Jasmine disagrees. "I want a beach wedding because I come from Panama and I love the ocean and I always dreamed of getting married by the ocean. And since my family is not going to be able to be present in the wedding, I wanted to make it just him and I. No family at all."
Can the two go from clashing over their wedding to Jasmine walking down the aisle? Gino admits, "We're still undecided if we're actually going to get married." And Jasmine says, "We still have a couple of months."
90 Day Fiancé Spoilers – Jasmine Stays Hopeful
However, then Jasmine reveals her real reason for hesitating. And she explains, "I'm still not quite sure if I can envision myself getting married and living in America now that I arrived because it has been harder than I thought. I never left my country before and my family," she adds. "And I don't know if I'm going to be able to handle this."
But the two do realize that they keep trying "again and again and again," noted Jasmine. And she still hopes for a rosy future for both of them. "But it's the love that we have for each other that keeps us trying and being hopeful," she added. 90 Day Fiance premieres on Sunday, October 8 at 8 PM ET/PT on TLC, MAX and discovery+.