90 Day Fiance
90 Day Fiance: Brandan & Mary's Wedding Picture Leaked!
90 Day Fiance stars Brandan and Mary were walking red flags in the eyes of the viewers. They were sure that this couple wouldn't be able to last long. But it seems that they aren't ready to give up on their love.
Recently, fans were in shock when they got to know that Brandan and Mary have actually made it to the aisle and have exchanged vows as well. Amid all this, a picture from their secret wedding started surfacing on the internet and made headlines. What did their big day look like?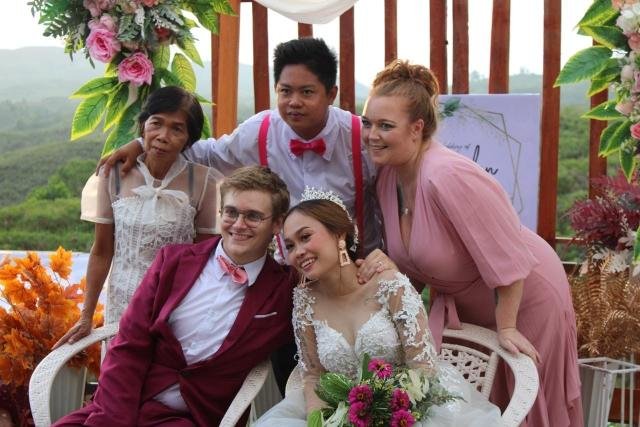 90 Day Fiance: Watch Brandan & Mary's Leaked Wedding Pictures
90 Day Fiance fans have always been skeptical when it comes to Brandan and Mary's relationship. They felt that this couple was too toxic to stay together. Apparently, there have been several instances when Mary's possessiveness and Brandan's lack of maturity proved that they were two peas in a pod.
Moreover, they aren't even financially stable enough to coexist together. Amid all this, fans were taken aback when the news of their wedding surfaced on the internet. Brandan's mother confirmed the same, while his cousin also revealed that Mary was pregnant with the American native's child.
Since then, 90 Day Fiance viewers have been curious to know more about Brandan and Mary's big day. Recently, a picture from a wedding became viral and surprised the viewers. A fan page named 90dayfianceupdate posted the snap in which Brandan and Mary were dressed up as bride and groom.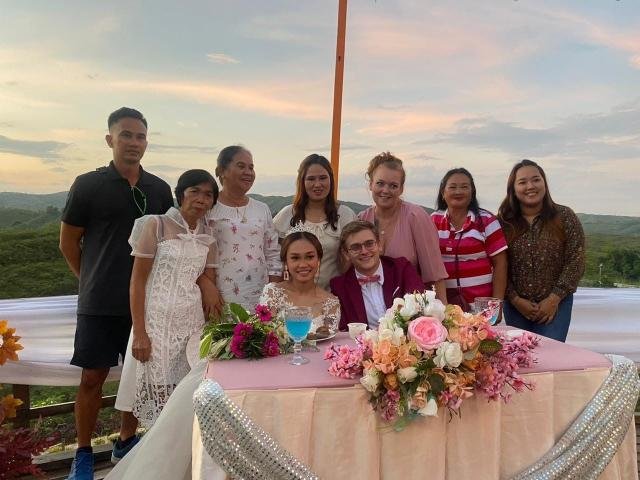 The former wore a pink suit with a white shirt, while the latter looked gorgeous in a white gown. Mary had a bouquet of pink flowers in her hand as the couple grinned at the camera. Their family stood behind them and appeared to be really happy with the wedding.
However, several viewers agreed in the comment section that this couple is way too "young" for this "responsibility." On top of this Mary also revealed her pregnancy in the show.
90 Day Fiance: Fans Wonder How Brandan & Mary Were Able to Afford A Wedding
90 Day Fiance fans were in shock when they got to know about Brandan and Mary's wedding. After all, fans think they have been major hyprocites in the past. But when they saw the pictures of the event, they predicted that it was a lavish event. This made the viewers wonder how this couple was actually able to afford their wedding.
A user wrote, "But they have no money to pay the electricity bill." The fan further added, "But enough for a wedding and a planned baby." Another one wondered, "Two kids that have no job having a kid." Someone asked, "Who paid for the wedding?."
Many viewers claimed that Brandan and Mary were talking about taking a loan from the latter's grandfather. On the other hand, many viewers predicted that perhaps TLC was the one who paid for the wedding. Apparently, if the network took care of all the expenses, then they would have documented their marriage as well.
Hence, there is a fair chance that viewers would be able to witness the big day of Brandan and Mary. What do you think? Do let us know in the comments.